At Channel Windows, we have a reputation for putting our customers first. Established in 1985, our ethos has always been making sure our customers are overjoyed with the service we provide for them. We make a point of being able to reassure our customers with promises. We guarantee we will…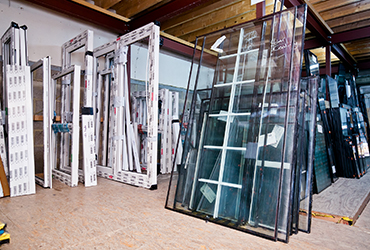 Listen to every requirement you have
With our wide range of choices, it's very likely your dream property will come to life. All products are bespoke and made to measure, so with our help you can make the perfect selections for your home.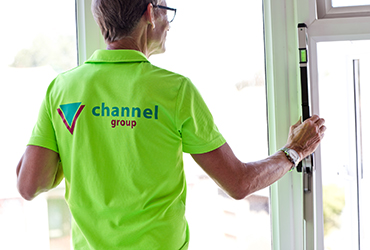 Work with you to meet all your needs
Your needs will be met both aesthetically and practically. We only use top quality products, which will increase your property's kerb appeal and make your home more comfortable to live in.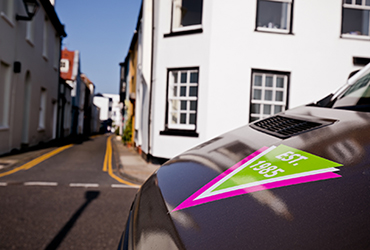 Never use hard sales techniques
This goes against who we are as a company. The first price we quote you will always be the best price, and you can trust us to be honest with you during every step of your home improvement.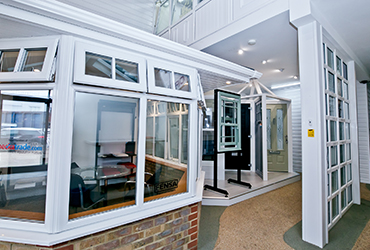 Ensure you make the best choice for your property
If we feel there's a more cost-effective or more practical choice, we will always tell you. We'll be with you through everything, from the initial consultation to the after-care servicing department.
Take a trip


to our showroom

We believe we have a duty to provide you with the highest quality service we can. So, if our promises sound like something you can get on board with, why not drop into our showroom to see how our bespoke products could look in your home.

Our showroom is a great way for you to find out what your design preferences are. Showcasing various options, you can weigh up different materials, different finishes and more to create a result that will complement your home. Seeing these products in person can help you make your decision. We'd love to see you in our showroom and talk through some options with you!
What sets

us apart?
We're an established company that's been transforming homes since 1985. There's nothing we won't do for our customers, and the standard of our work will leave your home looking fit to be on a magazine cover.
Find out exactly why you should choose us for your home improvements.
Call 01304 379991 or email info@channelwindows.co.uk to speak to a member of our team, ask any questions, or arrange a free consultation. We love getting to know our customers and doing everything we can to make sure they're satisfied.